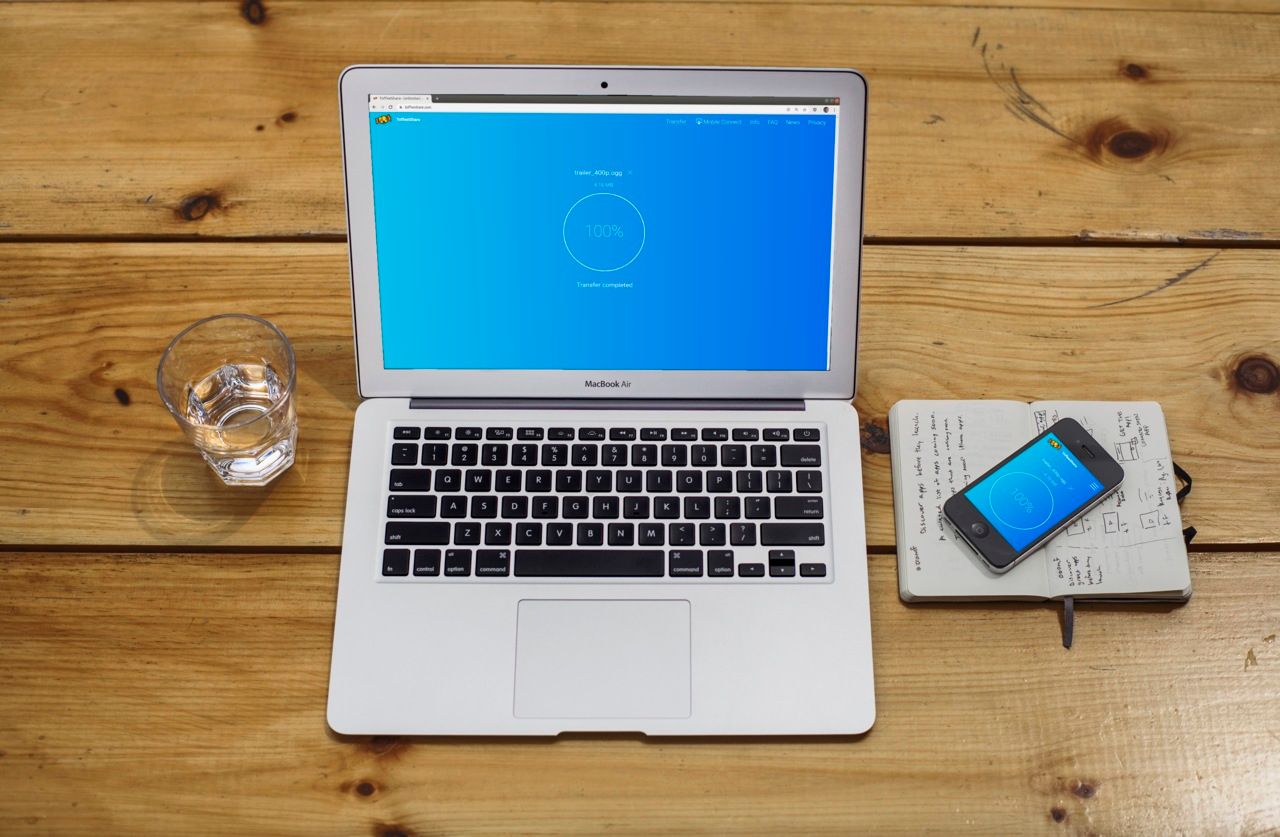 It took me a couple of years to come up with a good reason to make the app version. I don't like apps that are just simple copies of their website counterpart. I wanted to bring something new to the table, not just a clone.

So I looked into one of our biggest challenges: how to keep your files available for longer periods of time, while at the same time keeping the transfer peer to peer.
A decentralized cloud storage
I had to go back to the drawing board a couple of times, but in the end found a solution that makes completely decentralized peer to peer file sharing possible.
Files you share with the app will stay available as long as your phone is on, and has an active internet connection. As long as you want it to of course. We still store nothing on our servers, the files are hosted entirely from your own device. You can keep track of multiple transfers at the same time or simply reshare files from your PC via your mobile phone.
Improvements to the platform for mobile devices
Other than that, it offers an easier way to transfer files directly and locally between devices, with the build in QR scanner, and allow for much higher transfer speeds than via the mobile web browser.
Work in progress
The app is in open beta right now. This means there's still a lot of work to be done. Most of the basic features should work, but the app has not been thoroughly tested yet. We hope by throwing the app out in the open it will help solve problems faster so that we can deliver a bug free application with the official launch.
Other features still in the making are:

Save a link between your PC and mobile phone to quickly transfer files locally


Select files from your PC and keep them available via your mobile phone with the push of a button


Ask for files instead of sending them to enforce safer data transfers from colleagues and friends -> A feature requested by one of our users.
Let us know what you think!
You can find the android app here.
iOS coming soon.